Drowning is the leading cause of death for children ages 1 – 4, and more children and teens drown in open water than pools. The Water Safety Task Force believes proper supervision by responsible adults is the primary way to protect our kids from water related injuries.  Personal flotation devices can also be a very effective safety tool adults can require kids to use while boating and swimming with family and friends.
The goal of the Water Safety Task Force is to prevent water related injuries and deaths among children and to increase awareness of drowning risk factors specific to our community.
Water Safety Task Force Activities
Water Watcher (e.g., supervision of child swimmers) classes to area residents and child care providers.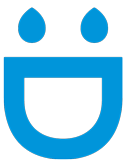 Carter Loves to Swim (Video)
Water Safety Tips
Summer Water Safety (Video)
Recreational Water Safety
Watch Your Child (Video)
Child Supervision In & Around Water
Water Safety In & Outside the Home  (Video)
Orange You Glad You Wear a Lifejacket? (Video)
Lifejackets & Water Safety In & Around the Water